All about mobile paywalls: ideas, examples, best practices, and expert advice.
Powered by the industry experts
Once a month we pick a few interesting paywalls and ask experts to comment on them, so our subscribers get the content made by professionals.


Senior Consultant at Phiture

Head of Product and Marketing Strategy at Branch

Paywall is where your monetization happens
Subscribe to the paywall newsletter to receive new ideas every month.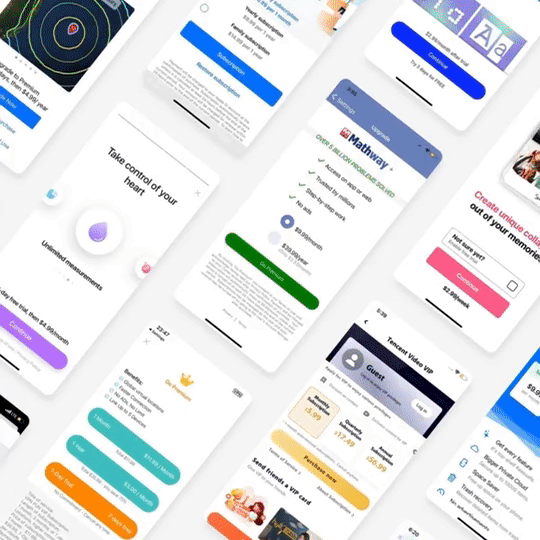 400+ Mobile Paywall Examples
VIsit our mobile paywall collection to get inspired, catch up with trends, and find new ideas.
Mobile paywall A/B testing guide in 4 parts: